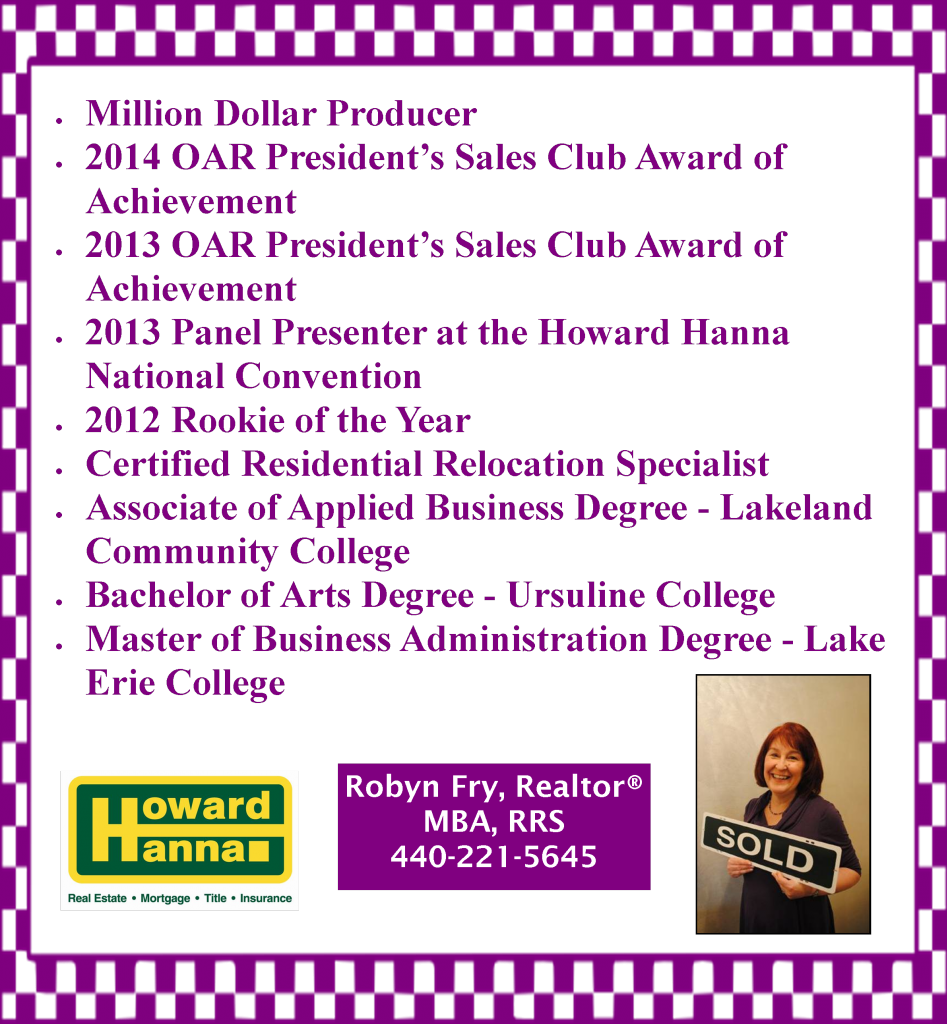 ---
That's right - whether you are selling or buying a home, I WANT TO GET YOU MOVING! This can be one of the most stressful transactions you will make in a life time; however, I can help make it easier and more profitable and perhaps a little fun, too!
When you work with me, I will make YOU my number one priority. My clients desire and deserve to be connected with all updated information and feedback regarding their home. You will have access to me via my cell phone at 440.221.5645, my email at robynfry@howardhanna.com or you can click here - 24/7!
What are you waiting for? Now is the time to MOVE! Whether selling a property - Let Howard Hanna and myself set you apart from the competition - or buying a home - take advantage of low interest rates and available monies; this is the time to GET MOVING. Let me help you take the first step and all other steps to make the process smoother and easier for you.
Let's get together and GET YOU MOVING NOW!!
---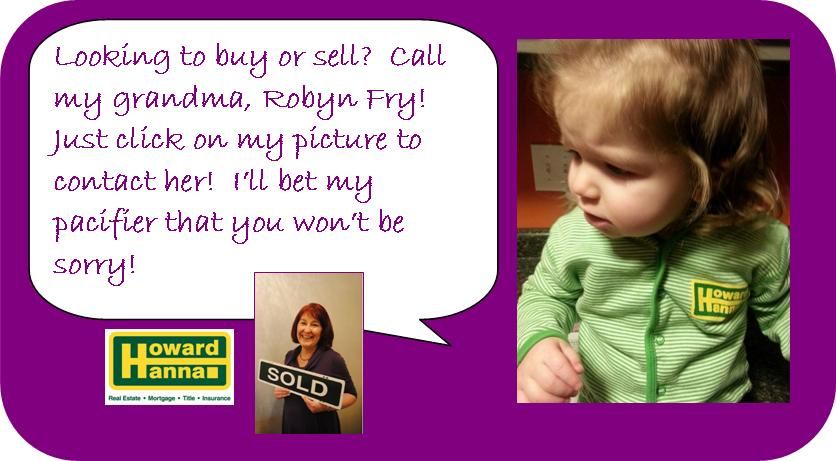 DID YOU KNOW - 76% of all sellers think their homes are priced under their value and yet 66% of all buyers think homes on the market are overpriced! How do we fill the gap and get your house sold quickly or find you the home that you can afford? -Knowing the market, looking at comparable sales, understanding the target audiences, and most of all getting to know you.
I've personally selected the following links to aid in figuring out mortgages, what you need to prequalify for a loan and a link to find out what other homes like yours are selling for in the area:
Click on "The Mitan Purchase" to get more information about Howard Hanna Mortgage!
Click on "The Green Purchase" to get more information about Howard Hanna Mortgage!
---