Natalie Kukla

Residential Relocation Specialist
---
My Mission: To deliver intelligent, professional service in Residential Real Estate. I am a member of the Mt. Lebanon office, the #1 office of Howard Hanna including all 15 years I've been a member of this office.

Continuing Education: Certified as a Residential Relocation Specialist. Most recently completed additional coursework topics include Mold & Radon, Architecture & Design, Metro. Pgh. Realtor's Ethics Training, and a Pricing Strategies workshop.

Education: Utah State University, Graduated 1995 with M.S. in American Studies and Folklore, Certified Gifted/Talented Instructor; Eastern Michigan University, Graduated 1994 with double major Bachelor's degree (English and Psychology).

Professional Memberships: National Association of Realtors, Pennsylvania Association of Realtors, Realtor's Association of Metropolitan Pittsburgh and member of West-Penn Multi List Service.
Recent Recognition: Named a "Five-Star Agent" by Pittsburgh Magazine in 2010 through 2016. EVERY year such a recognition has been granted in Pittsburgh! Less than 4% of all Pittsburgh area Realtors were granted this accolade in 2012.

Community Involvement: Elementary school PTA President in Mt. Lebanon school district. Participant in Relay for Life Mt. Lebanon for 7 years and always in the top 10 of fundraisers for this event.








1531 Orangewood
Beechview, PA 15216
17 Devassie
Robinson Twp - NWA, PA 15136
211 Mayfair Dr
Mt. Lebanon, PA 15228
216 Republic
Mt Washington, PA 15211
390 Avon Drive
Mt. Lebanon, PA 15228
1936 Elmbrook Lane
Scott Twp. - SAL, PA 15243
20 Brucewood Drive
Mt. Lebanon, PA 15228
Residence/Single Family
type
2018 Superior Street
Bethel Park, PA 15102
Residence/Single Family
type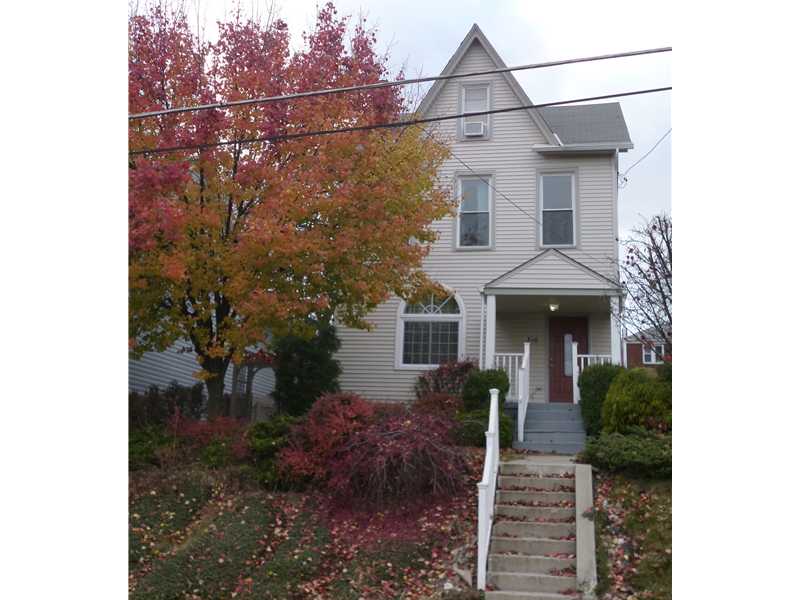 316 Meridan Street
Mt. Washington, PA 15211
Residence/Single Family
type
384 Avon Drive
Mt. Lebanon, PA 15228
Residence/Single Family
type
1168 Camarta Drive
Baldwin Boro, PA 15227
Residence/Single Family
type
921 Edward Drive
Baldwin Boro, PA 15227
Residence/Single Family
type
426 Avon Drive
Mt. Lebanon, PA 15228
Residence/Single Family
type
2344 wolford
Brookline, PA 15226
Residence/Single Family
type
1530 Sequoia Drive
Upper St. Clair, PA 15241
Residence/Single Family
type