ABOUT ALLEN VAN HOFF
Allen Van Hoff is best described as a warm and friendly, attentive full-time real estate professional with a passion for the area and people he serves. Allen began his career as a corporate controller where he learned the importance of meticulous attention to detail. When he was struck with the entrepreneurial spirit in 1999, he combined his deep appreciation for the beauty of the Adirondack scenery with his creative, artistic sense and started a landscaping business in the local area. As a small business owner, he experienced almost instant success not only because of his talent but also by providing outstanding customer service. So it only made sense that in 2008 he would be drawn to a career in real estate focused on the southern Adirondacks and the Capital District, allowing him to share his love of those communities with others by helping them find their dream homes. His in depth knowledge of the area and willingness to go that extra mile for people attract buyers and sellers alike. In 2012 he sold the landscaping business so he could focus all of his time and energy on being a truly exceptional real estate agent.
LIFESTYLE AND COMMUNITY INVOLVEMENT
Allen lives an active lifestyle and has a passion for serving his community. He enjoys supporting the Double "H" Ranch for children and families dealing with life threatening illnesses in Lake Luzerne, and the WAIT House for homeless youth in need of support in nearby Glen Falls. Occasionally he's kayaking or boating on one of the area lakes, or hiking in the mountains with family and friends. Other interests include travel throughout the U.S., Canada and Mexico, along with classic cars and gardening – he's also been known to offer his clients some pretty great suggestions on landscaping, too.
REAL ESTATE PROFESSIONAL
Allen Van Hoff is a hard working guy, dedicated to providing first class service whether you are a first time home buyer, a move up buyer or a seller in any price range. He's with you through every part of the process from the very first phone call all the way to close. From the Adirondacks to the Capital District, Allen brings integrity, commitment, passion and a bit of fun to each and every real estate transaction he is privileged to be part of. And that's exactly why he consistently generates three to four times more successful moves than the average agent in the marketplace! So why not sit down with Allen and let him show you how he can help you, too?
PROFESSIONAL AFFILIATIONS
Licensed Real Estate Salesperson – NYS
New York State Association of Realtors - Member
National Association of Realtors – REALTOR® Member
Southern Adirondack Realtors, Inc. – past President 2015, past Director and Past RPAC Committee co-Chairman, current Professionals Standards Committee Member, Member
Greater Capital Association of Realtors, Inc. – Member
Northern Adirondack Board of Realtors - Member
CIREB - Member
INDUSTRY AWARDS
2016 REALTOR of the YEAR - Southern Adirondack Realtors, Inc.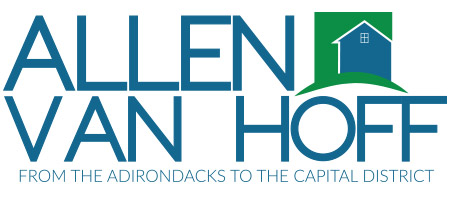 Please visit "www.allenvanhoff.com" for addtional tools and information to help with your Real Estate needs!
THANK YOU AND HAVE A GREAT DAY!